Chunky knits, ankle boots and warm colours is what Autumn screams to me! I absolutely love chunky knitted cardigans and jumpers and thought i would show you some of my favourite ones as Autumn is here and i am wanting to buy one but can't decide which yet!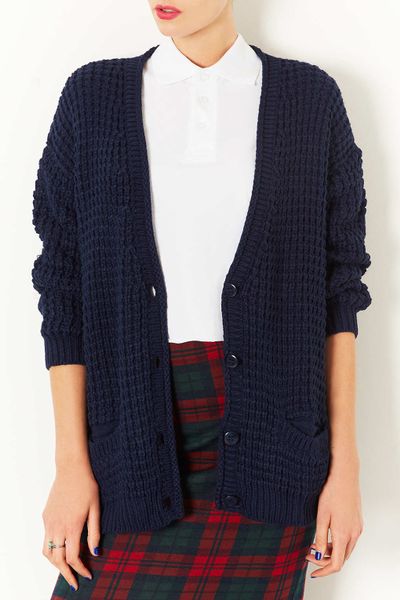 Topshop - Knitted Textured Stitch Cardi - £42
I love this chunky knit! It's a classic navy blue and is very slouchy and loose! I love this baggy style with knits and think it looks great on this!
New Look - Cream Fluffy Textured Open Front Cardigan - £24.99
This is super soft and extremely warm! I tried it on in the shop and didn't want to take it off it was so snug and cosy! The only thing i would say is that it's a bit eccentric but i have seen alot of this fluffy material around!
Jack Wills - Tinsbury Cable Crew - £69.50
Once again I'm showing you some gorgeous item from jack Wills that none of us can afford! But isn't it just beautiful and warm looking?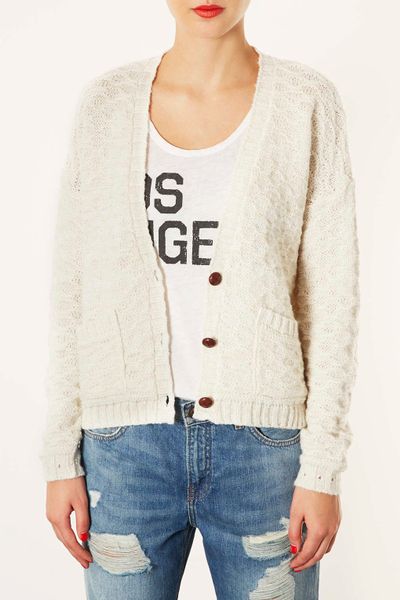 Topshop - Knitted Girlie Stitch Cardi - £38
I love this cardi, i tried it on in the shop and it looks amazing on! It is snug and warm yet fits nicely, i just love it!
H&M - Fine-knit Cardigan - £9.99
I'm a big fan on the warm, chunky knits but this thin fine knit cardigan is perfect for when it's not that cold or for layering! It comes it a variety of colours and at only £10 is steal!
The Christmas Jumpers Company - Brian The Penguin Glowing Red Jumper - £29.99
And, of course, i couldn't resist and i had to put a fun Christmas jumper in here, excuse the cheesiness (if that's a word)!!!! But its SO cute!
Which one was your favourite?